This recipe is perfect topping for pie, berries, or hot chocolate for your dairy-free or vegan guests. The key to this recipe is to chill and separate the cream from the thinner coconut milk, whipping the fatty part only. Vegans and omnivores alike will be grateful for this non-dairy innovation!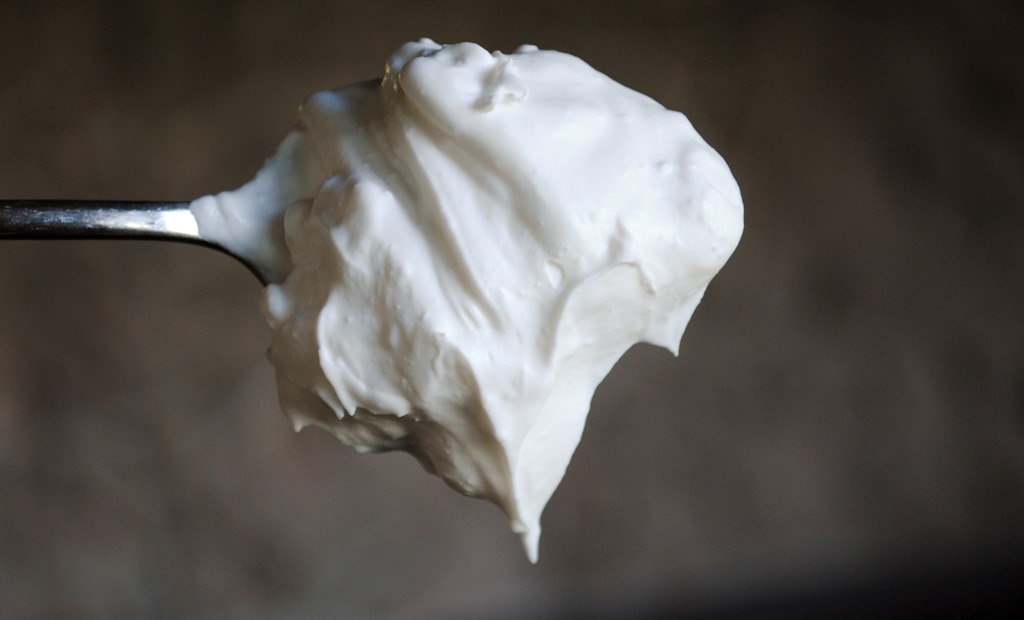 Refrigerate 2 14-ounce cans of full-fat coconut milk for at least 24 hours. (You must use full fat!)
Put your mixing bowl in the freezer 10 minutes prior to whipping.
Open the cans and scoop the layer of fatty cream off the top–reserve the more watery part for later use, (makes great smoothies!).
Whip with electric mixer for 2-4 minutes.
If you wish, add 1-3 tablespoons of your sweetener of choice, sweetening to taste. (Agave, maple syrup, and stevia are all great vegan sweeteners).
Add 1 teaspoon of coconut or vanilla extract.
Whip until stiff peaks form.
If you're not going to serve the coconut cream immediately, it will last for about 2 weeks in a sealed, airtight container in the refrigerator. You can re-whip it to your liking before serving. If you are going to serve the coconut whipped cream immediately, put a big dollop on whatever you're eating and enjoy!